TRAILER HITCH BALL 2 INCH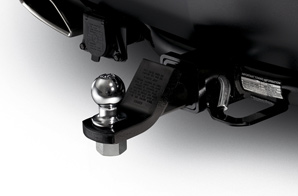 (Retail price: $18.00)
Standard Qty. :
Part Number

Price without installation

Price with installation
Hitch Ball available in 2 inch or 1 7/8 inch
Designed for 1 inch shank ball mounts
Hitch Harness available on RT trim, standard on all other Ridgeline models

Components are available separately.
Hitch Harness not shown.
Disclaimer: If any items required for installation are not purchased or already on your vehicle, it may necessitate these items to be purchased separately at the time of installation.
2013 RIDGELINE TRAILER HITCH BALL 2 INCH 2013 HONDA RIDGELINE TRAILER HITCH BALL 2 INCH