ASHTRAY, CUP HOLDER TYPE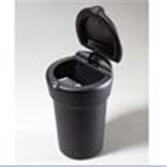 Standard Qty. :
Part Number

Price without installation

Price with installation
The Ashtray conveniently fits into the cup holder and is easily removable for cleaning.
Disclaimer: If any items required for installation are not purchased or already on your vehicle, it may necessitate these items to be purchased separately at the time of installation.
2021 ILX ASHTRAY, CUP HOLDER TYPE 2021 Acura ILX ASHTRAY, CUP HOLDER TYPE
Serra Acura map

Phone: (330) 6441300
921 Interstate Pkwy
Akron,OH 44312-5287
Parts Manager:
Dave Stewart
Hours of Operation:
Mon 7:00AM-8:00PM
Tue-Wed 7:00AM-6:00PM
Thu 7:00AM-8:00PM
Fri 7:00AM-6:00PM
Sat 8:00AM-4:00PM
Sun Closed