CROSS BARS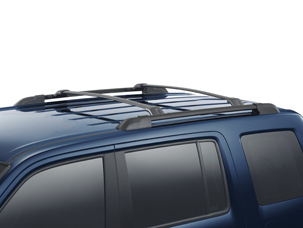 Standard Qty. :
Part Number

Price without installation

Price with installation
08L04-SZA-110

$209.00

$329.00
Complete the EX and Touring models' standard roof rails with the Cross Bars, and haul up to 165 pounds of goods.
Disclaimer: If any items required for installation are not purchased or already on your vehicle, it may necessitate these items to be purchased separately at the time of installation.
2009 PILOT CROSS BARS 2009 HONDA PILOT CROSS BARS
Flow Honda map

Phone: (336) 7853380
2600 Peters Creek Pkwy
Winston Salem,NC 27127-5660
Parts Manager:
Jonathan Caldwell
Hours of Operation:
Mon-Fri 7:30AM-6:30PM
Sat 7:30AM-4:00PM
Sun Closed