Hello Acura and Honda fans! We're excited to announce the launch of our new online store, Dreamshop!
Say goodbye to our old eStore website and hello to a whole new shopping experience.
Check us out at
dreamshop.honda.com


DOOR SILL TRIM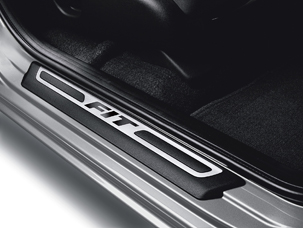 (Retail price: $131.58)
Standard Qty. :
Part Number

Price without installation

Price with installation
Dress up and protect the entry point of your Fit with the stylish Door Sill Trim. It covers both front and rear lower door areas.

Made of 0.5mm-thick 304 stainless steel and injection-molded polypropylene for durability and protection
Polished Fit logo with satin background
Disclaimer: If any items required for installation are not purchased or already on your vehicle, it may necessitate these items to be purchased separately at the time of installation.
2010 FIT DOOR SILL TRIM 2010 HONDA FIT DOOR SILL TRIM