TRAILER HITCH ATF COOLER KIT (2WD TRIM ONLY)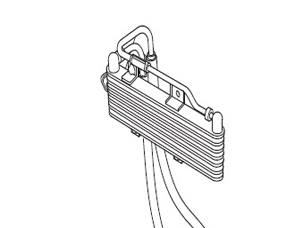 Standard Qty. :
Part Number

Price without installation

Price with installation
06255-RN0-325

$202.00

$572.00
The 2WD Pilot comes ready to tow up to 2000lbs, but if your towing requirements exceed 2000lbs/200lb tongue weight the ATF Cooler is required.


Increase the 2WD towing capacity to 3500LBS/350lb tongue weight.
Radiator-style cooler keeps the Automatic Transmission Fluid at peak operating temperature.
Designed and tested to the same rigorous Honda standards as the rest of your vehicle.

(Refer to your Owner's Manual for all Towing Capacity information.)
Disclaimer: If any items required for installation are not purchased or already on your vehicle, it may necessitate these items to be purchased separately at the time of installation.
2013 PILOT TRAILER HITCH ATF COOLER KIT (2WD TRIM ONLY) 2013 HONDA PILOT TRAILER HITCH ATF COOLER KIT (2WD TRIM ONLY)
Airport Marina Honda map

Phone: (310) 6492440
5850 W Centinela Ave
Los Angeles,CA 90045-1504
Parts Manager:
Garret Dean
Hours of Operation:
Mon-Fri 7:00AM-6:00PM
Sat 7:00AM-5:00PM
Sun Closed