CROSS BARS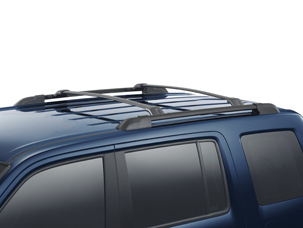 Standard Qty. :
Part Number

Price without installation

Price with installation
08L04-SZA-110

$225.00

$354.50
The Cross Bars utilize your standard Touring roof rails so you can support a total load of up to 75kg (165 pounds).

Front and rear cross bars are angled to minimize wind noise at high speeds
Incorporates feature which prevents backward installation of cross bars
Can easily install or remove the cross bars by simply removing the rear caps
The accessory roof attachments can be installed without having to remove any cross bar components
Disclaimer: If any items required for installation are not purchased or already on your vehicle, it may necessitate these items to be purchased separately at the time of installation.
2013 PILOT CROSS BARS 2013 HONDA PILOT CROSS BARS
Airport Marina Honda map

Phone: (310) 6492440
5850 W Centinela Ave
Los Angeles,CA 90045-1504
Parts Manager:
Garret Dean
Hours of Operation:
Mon-Fri 7:00AM-6:00PM
Sat 7:00AM-5:00PM
Sun Closed